Here's what our clients are saying about us
Married on 16/09/2017
The BEST part of our wedding!!!
Although marrying my husband was the best part of our wedding, this is a very close second! Olga and Bill were a dream to work with, even doing a walk through of our venue grounds before to talk about where and what we wanted from our painting. They included everything we wanted in the painting and I was shocked by the beauty, but it was exactly what we talked about. They were so gracious to answer all our guests questions as they painted and now we have a beautiful, personalized and breathtaking memento of our day to have for a lifetime. Our guests even 7 months later cannot stop talking about what a fun and unique aspect that was to our wedding. Thank you Bill and Olga you two are AMAZING! I would highly recommend!!!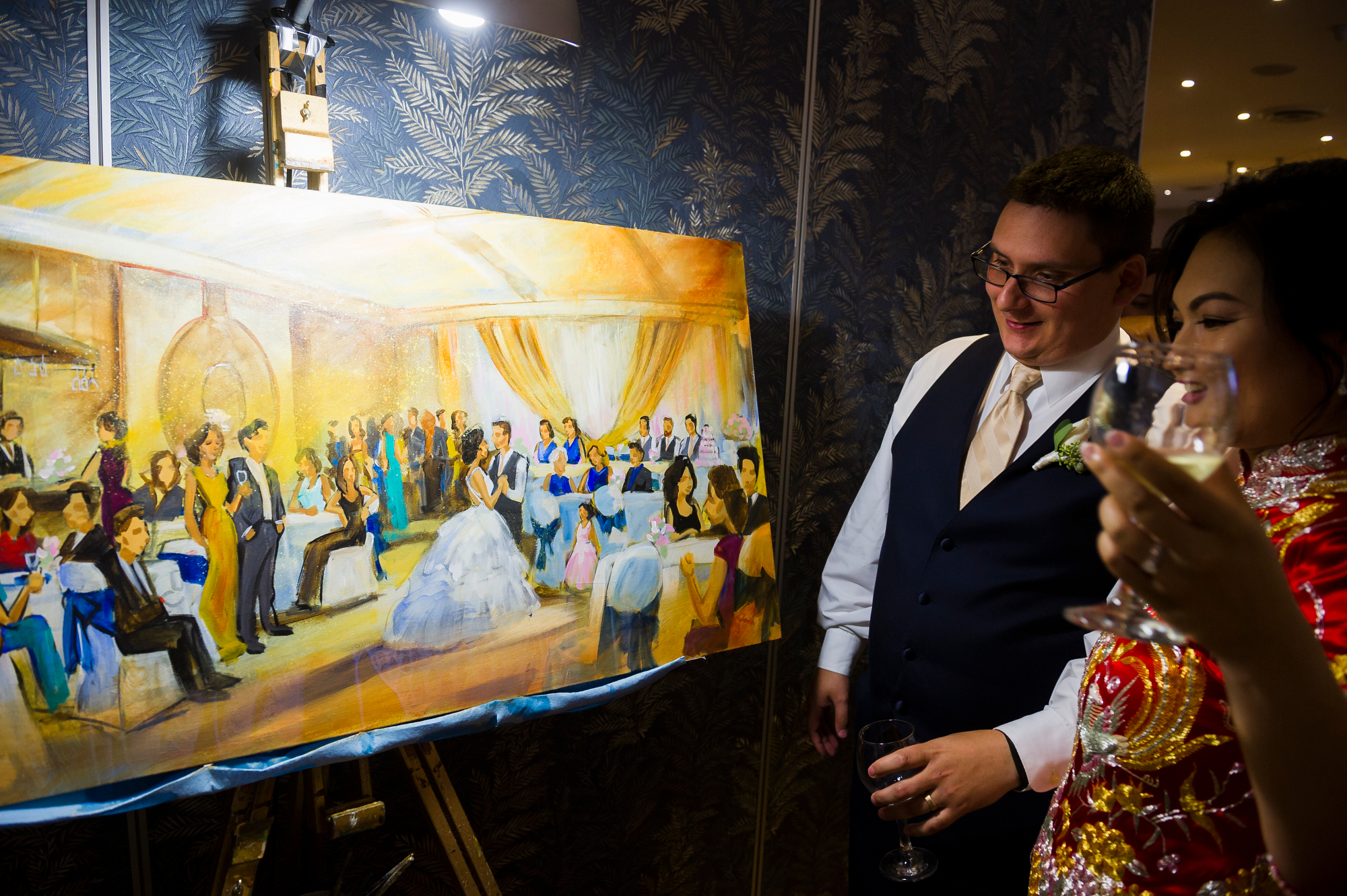 Married on 06/08/2017
Amazing Experience and Product!
Bill and Olga are absolutely amazing! From the moment we reached out to them they made us feel so comfortable and welcomed. They are very experienced and incredibly skilled!! They were able to capture our wedding ceremony and first dance at our wedding reception. Every time I look at these wonderful paintings, it brings back such great memories. I would recommend Impressions Live Art for any event. You will not be disappointed!
Married on 15/07/2017
Nothing short of amazing!
Bill & Olga's work impressed us (its really in their name!) from the first glance we took from their work. They are organized, extremely skilled and provide top quality work, ontop of their amazing personalities. We hired their magnificent work for our Wedding and we got to see them work on their masterpiece while being there - it's a really unique experience. Bill & Olga are very pleasant, kind and make you feel like you've just gained two best friends - friends that create unique, beautiful masterpieces. We strongly recommend them for any event as you will be left 100% satisfied.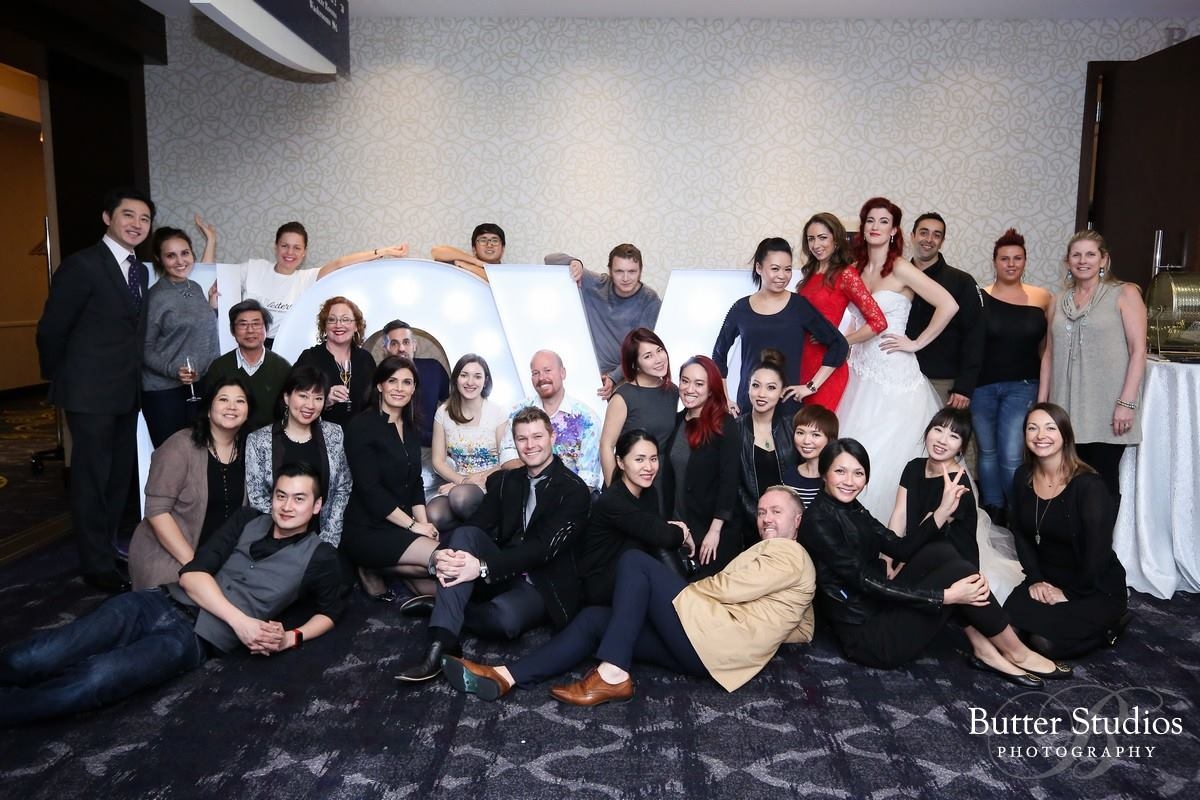 Nicola Houston, Fund Development Officer, Canadian Breast Cancer Foundation
Having Impressions Live Art present really added to the evening, and the guests loved seeing the artwork come to life.
Married on 19/08/2017
A wonderful investment!
I first saw Impressions Live Art at a wedding show a few years back and I knew it was something I wanted to have at my own wedding. When the time came, I got in touch with Bill and Olga and we were so glad to have them "live paint" moments from our wedding. Bill and Olga are wonderful to work with and were also an absolute treat for the guests as well, who were intrigued by their work. Bill and Olga took the time to meet with us, understand what was important to us, and noted what "style" of painting we liked. We got 2 paintings done by them - 1 of our ceremony and 1 of our evening reception. I loved the flexibility to choose what size of canvas we wanted. They are such talented artists and truly love what they do. Their passion and talent is reflected in the beautiful masterpieces you will get to take home. The paintings brings us back to our wedding day every time we look at them. Thank you Bill and Olga for being part of our wedding.Write here…
First time Bill and Olga have been at the restaurant, hoping it will not be the last. Amazing piece for B & A!"
Married on 08/07/2017
A Unique and Timeless Wedding Experience
5 stars is too little for Impression Live Art, the service, professionalism, quality of the work, experience is worth so much more! We had an incredible time working with Bill and Olga and now we consider them friends. The painting that they did at our wedding is a talking piece and influences over 800% of all conversation when guests come over. Its something so unique and timeless that our friends all the way in South Africa keep asking if Bill and Olga would fly in for their events. Whether its a wedding or some other special event, I encourage you to book Bill and Olga for your live painting. Its an experience your guests will marvel at (especially when they spot themselves in the painting)and the painting is something that you'll forever cherish. Just book them!
Married on 14/08/2016
Exceeded our expectations!
We owe a debt of gratitude to "ImpressionsLive Art" for the wonderful artwork depicting our wedding day!
Time and time again, so many of our guests expressed to us what a unique and fun way this was to commemorate our celebration. We couldn't have agreed more!
On top of having our painting as a "forever keepsake", we appreciated the option of sharing it with our guests, in the form of smaller printed copies, to send out as "thank you cards" following our event.
Bill and Olga are both extremely professional, personable and talented artists. They contributed to our wedding in a most memorable way!
Thank you so much,
Lynn & James